Eco Centre Information
The Cochrane Eco Centre is a self-sorting facility which accepts a variety of household waste items.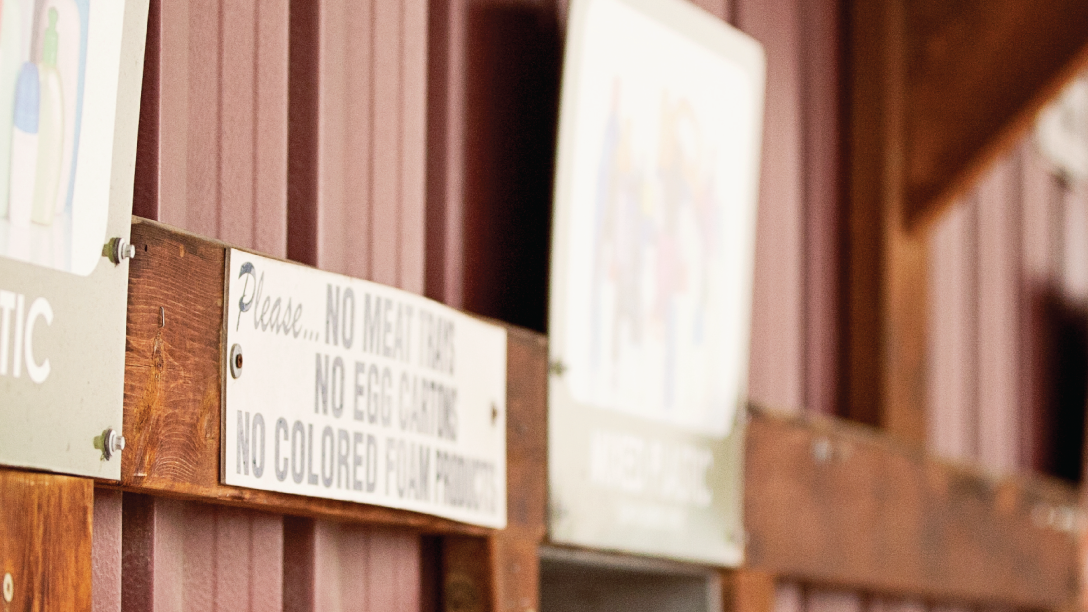 Eco Centre site rules: 
Seasonal yard waste program is not available for commercial firms, landscape or maintenance companies. 
Tree trimmings and branches must be sorted separately from grass clippings and leaves; deposit all items into the correct bin; the maximum branch/tree diameter is 15 cm. 
Yard waste load sizes are limited to 1/2 a level pickup truck load (standard level 8ft box) per user per week due to limited site capacity; the site operator may restrict the acceptance of any load at their discretion. 
The Eco Centre is designed for drop-off services for small volumes of recyclables. Large loads should utilize facilities designed to accommodate large loads, such as ECCO, City of Calgary Landfills, Cascades Recovery, Recycling Worx or Capital Paper. 
Do your part to dispose of household waste the right way. 
Yard waste
Sort materials into the appropriate bin and remove from any bags. The following yard waste items are accepted:
grass clippings (April – November)
leaves (April – November)
pumpkins (October/November)
tree trimmings (year-round)
branches (year-round)
Christmas trees (January)
Disposal locations & accepted materials 
Seasonal programs
Yard waste bin (mid-April/mid-November)
Leaves, grass, non-invasive weeds and garden debris go in the yard waste bin.  There are no bags allowed in this bin.  If you come with bags, please dump the leaves and grass into the bin and either recycle or reuse your bags. The leaves and grass bin is not available for commercial firms, landscape or maintenance companies.  Sod, all forms of mulch and soil need to go to a Calgary landfill. Landfill rates will apply.
Christmas Trees
We accept natural Christmas trees in the branches bin (no bags).
Please note: 
Attendants are on-site at all times, and they reserve the right to refuse material due to site capacity restrictions.  Our Health and Safety policy restricts scavenging in the yard.